"Welcome to Japan-Omotenashi" will introduce sightseeing spots and how to enjoy.
When you come to Japan.
Do you choose a luxury, first class *ryokan or hotel?
note) ryokan:Japanese style hotel
or
Do you want us to introduce inexpensive ryokan, business hotel, inn?
Are you picking a group package tour?
or
Do you want to decide where to go and where to stay?
Please enjoy the video collection taken by a foreign tourist in Japan traveling.

" Welcome to Japan – Omotenashi" will give you a travel plan  according to your request  and  answers to above questions.
For that, please be a Premier Member.
---
Introduction throughout Japan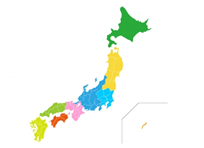 Hokkaido
Hokkaido is the northernmost island among the four major islands of Japan, known for volcanoes, natural hot springs and ski resorts. There are Asahidake volcano which steam is raised in Daisetsuzan national park where rough terrain is raised, Shikotsu Toya national park has Lake Caldera, Geothermal hot spring, Mt. Yotei similar to Mt. Fuji. Popular ski resorts include Rusutsu, Furano and Niseko.
Honsyu
Honshu is the largest island of Japan, an island country. Located off the coast of the Far East and East Asia, the highest altitude is 3,776 m, the area is 227,942.85 km². Among the islands in the world, the area is the seventh place after Sumatra Island in Indonesia, the population is second only to Java Island.
Shikoku
Shikoku is the smallest island among the four major islands. It is known for the pilgrimage roads over the 88 sacred sites of Yukari who are active in the 9th century, eight hundred places in Shikoku, and its way to about 1,200 km. In Shikoku 's main cities, there are 8 sacred places of the above, Matsuyama Castle of the Edo period, and Matsuyama with Dogo Onsen which is the oldest spring hot spring in Japan. In mountainous areas inland of Shikoku, there are hiking trails and torrent rivers.
Kyushu
Kyushu is the southernmost island of the four major islands of Japan and the climate is mainly subtropical. It is known for natural hot springs including active volcanoes and beaches, and Beppu Onsen. In Fukuoka Prefecture there are museums, museums, large-scale shopping malls, and Kushida Shrine dating back to the 8th century. In Nagasaki Prefecture, which suffered great damage from the atomic bombing of 1945, there are Peace Parks and Atomic Bomb Museum that have wish for peace.