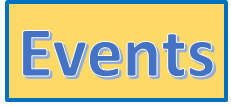 Rugby World Cup Japan
In 2019
Sept.20 – Nov.2
In 2019  Rugby World Cup will be held in Japan from September 20 to November 2 .
Hot fights will be at the 12 venues nationwide from September 20th to November 2nd by betting the country's prestige.  Details of each venue is here.
Every month
In autumn

Autumnal leaves festival
Events will be planned for autumn leaves festival everywhere.
We will inform you as soon as an event plan comes out.
 MORI Building DIGITAL ART MUSEUM scheduled to open! 
MORI Building DIGITAL ART MUSEUM was introduced at the website "THE NATION".
 "64 th International Zonta World Tournament" scheduled to be held at Pacifico Yokohama 
Zonta Club is an international service organization by business managers and professionals working together to improve the status of women founded in Buffalo, New York, USA in 1919.
Headquarters moved to Chicago in 1928, currently there are more than 1,200 clubs in 66 countries worldwide.
 Pokemon GO events scheduled to be held in Germany, the USA, Japan 
"Pokēmon GO Safari Zone Dortmund" in Westfalenpark Dortmund, Germany
Pokēmon GO Fest 2018: A Walk in the Park in Chicago, Illinois,USA
Pokemon GO event is scheduled to be held in Yokosuka city, Japan
 A compound commercial facility "FLIGHT OF DREAMS" will be in operation adjacent to Chubu International Airport.