Games of the XXXII Olympiad
________Duration:July 24 (Fri) – August 9 (Sun) in 2020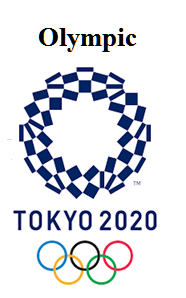 "Welcome to Japan-Omotenashi" will inform the Tokyo Olympic Games information in a timely manner.
The 2020 Olympic Games will be held in Tokyo.
It is 56 years since Tokyo held in 1964.
Please expect the Tokyo Olympic Games with a heart of hospitality.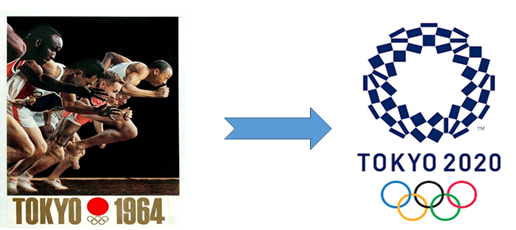 note)In 1964, the 18th Olympic Games, the so-called Tokyo Olympic Games, was the first Olympic Games held in Asia.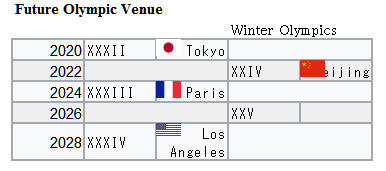 Tokyo 2020 Overview Outline of the Organisational Plan
Games of the XXXII Olympiad
July 24 (Fri) – August 9 (Sun) in 2020
Number of Sports: 33
Tokyo 2020 Paralympic Games
August 25 (Tue) – September 6 (Sun) in 2020
Number of Sports: 22
Tokyo 2020 Olympic Offcial Ticket Price
Ticket price is as of July 20, 2018. All ticket prices will be in Japanese yen and tax included.
Please consider it as a guideline when purchasing in your country.
Unit is ¥
| Competition (classification) | Price |
| --- | --- |
| Opening ceremony | 12,000~300,000 |
| Closing ceremony | 12,000~220,000 |
| Swimming (swimming) | 5,800~108,000 |
| Swimming (flying) | 3,500~30,500 |
| Swimming (artistic swimming) | 4,000~45,000 |
| Swimming (water polo) | 3,000~18,000 |
| Swimming (marathon swimming) | 3,500~5,500 |
| Archery | 3,000~7,000 |
| Athletics (Track & Field) | 3,000~130,000 |
| Athletics (marathon) | 2,500~6,000 |
| Athletics (race) | tickets not sale |
| Badminton | 4,000~45,000 |
| Baseball | 4,000~67,500 |
| Softball | 2,500~25,500 |
| Basketball (3 × 3) | 3,000~18,000 |
| Basketball (basketball) | 3,000~108,000 |
| Boxing | 3,500~45,000 |
| Canoe (slalom) | 3,000~10,000 |
| Canoe (Sprint) | 3,000~9,500 |
| Bicycle competition (BMX freestyle) | 4,000~10,000 |
| Bicycle competition (BMX racing) | 3,000~12,500 |
| Biking competition (mountain bike) | 3,500~5,000 |
| Bicycle competition (road) | 3,500~5,500 |
| Bicycle race (track) | 4,000~14,500 |
| Equestrian (baba equestrian, general equestrian, obstacle equestrian) | 3,000~16,000 |
| Fencing | 3,000~11,500 |
| Soccer | 2,500~67,500 |
| Golf | 3,000~10,000 |
| Gymnastics (gymnastics competition) | 4,000~72,000 |
| Gymnastics (Rhythmic gymnastics) | 4,000~36,000 |
| Gymnastics (Trampoline) | 5,500~16,000 |
| Handball | 3,500~20,000 |
| Hockey | 2,500~10,000 |
| Judo | 4,000~54,000 |
| Karate (kata, kumite) | 3,500~12,800 |
| Modern pentathlon | 2,500~4,000 |
| Boat | 3,000~9,500 |
| Rugby | 2,500~25,500 |
| Sailing | 3,000~5,500 |
| Shooting (rifle, clay) | 2,500~5,500 |
| Skateboard (Park, Street) | 4,000~11,500 |
| Sports climbing | 3,000~12,500 |
| Surfing | Under review |
| Table tennis | 3,500~36,000 |
| Taekwondo | 3,000~9,500 |
| Tennis | 3,000~54,000 |
| Triathlon | 4,000~8,000 |
| Volleyball (beach volleyball) | 3,500~45,000 |
| Volleyball (volleyball) | 4,000~81,500 |
| Weight lifting | 2,500~12,800 |
| Wrestling (Freestyle, Greco-Roman) | 4,000~45,000 |